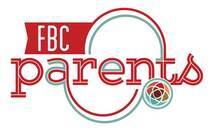 FBC Parents
Welcome to your resource page.
It is important for us at FBC to create intentional opportunities where families are equipped, encouraged and handed tools that empower them to lead their kids on a journey of faith. And boy do we have tools!

We have been using the Orange Strategy for many years now for our children and family ministries and just love it! Orange has great resources for you, parents, because you are the main disciplers of your children. Here are some of the resources we hope you will use to team up with us to raise your children as followers of Christ.

Parent Cue
With the Orange Curriculum (My First Look and 252 Basics) parents are given a
Parent Cue
each month. The Orange curriculum wouldn't be complete without parent pieces to synchronize the home with what's going on at church. They are called Parent CUES because they're designed to "cue" parents to leverage everyday moments with their child to Connect to God's story, to Uncover something about life, and to Experience something together.
Parent CUE: Notes to parents that help them know what their child learned this week, and to CUE them to continue the conversation at home. The Parent Cue emphasizes certain "times". By following these simple CUEs based on Deuteronomy 6:7, a parent can make the most of everyday moments to instill faith and character in the heart of his or her child.
​
Parent Cue Card:
These cards are given to your child to take home at the beginning of the month and they communicate four things to parents.
1. the month's life app
2. the month's memory verse
3. the week's Bible story
4. a cue to prompt parents to connect with their kids each week
Parent Cue App:
Every month, the Parent Cue App focuses on one specific Life App. Parents receive prompts for videos, activities, discussion questions and more that help them guide their child into a deeper faith. The app is free and available in the Apple App Store or Android Market.
Parent Cue Blog www.theparentcue.org
This is a great website to connect you to a wider community of parents and leaders; and to expand your ideas, skills and influence as a parent. On this website you find:
1. Blogs by Orange founder Reggie Joiner, children's pastors and other orange parents
2. Podcasts
3. Discussions on parent topics
4. Parenting small group videos (for free!) and more!
If you haven't checked out this amazing resource you need to do so! Orange's Studio252TV website is free for elementary students and their families. They have live episodes on Sunday if you miss church as well as the videos and movies from the past Sunday that center on the month's Life App and bible stories. There are activities to do as a family, things to read, crazy challenges and fantastic music. Enjoy all the features on Studio252.tv—from fun activities to stories and additional videos—all centered on the monthly Life App. And because it's easily accessible from any computer, tablet or mobile device, families can check it out on vacation, during a sick day, or while waiting for an older sibling to finally get out of violin rehearsal. So check out
www.studio252.tv
today!