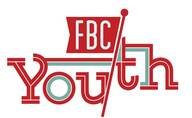 FBC Youth
At FBC Cranbrook, it is our desire to engage with our youth in practices of spiritual formation through discipleship, relationships, Bible study and participation in church ministries.
Currently our youth ministry is geared towards youth in Grades 6 to 12.
FBC Youth Events
Our events are open to youth grade 6-12. Currently we plan one event per month. Following is a schedule for the Winter/Spring of 2022

April 22nd: Glowstick Wars 7:30-9 @ FBC
May 18th: Season Wrap-up 7:30-9 @ Idlewild

*depending on health regulations. Call for exact details near time of event 250-426-4319 ext. 105


FBC Youth Small Groups
We invite all interested youth to join a small group. Small groups meet 1-2 times a month and are a great way for youth to be connected with other youth their age and be mentored by a loving adult. We have 5 groups presently for the following ages.
Grade 6-8 girls
Grade 8-10 girls
Grade 10-12 girls
Grade 6-8 boys
Grade 9-12 boys
Annual Serve Missions Trip
​Serve is back this year in a city close to home. Nelson, BC will be hosting us from July 3-9. You can find more details
here
.