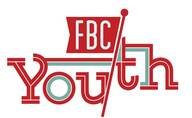 FBC Youth
At FBC Cranbrook it is our desire to engage with our youth in practices of spiritual formation through discipleship, relationships, Bible study and participation in church ministries.
Currently our youth ministry is geared towards youth in Grades 6 to 12.

FBC Youth Events

Wyldlife Events
Wyldlife is for youth grades 6-9. They meet from 7-8:45pm at the FBC Church House for events unless noted below, and at 1029 19th Ave S for Campaigners. Below is a schedule of events taking place this Spring.
Wednesday, January 29th - Movie Jeopardy
Wednesday, February 5th - Campaigners
Wednesday, February 12th - Valentines Club - Dress Fancy!
Wednesday,
February 19th - Campaigners
Wednesday,
February 26th - Bowling Club - Juniper Lanes, bring $5/person
Wednesday,
March 4th - Campaigners
Wednesday,
March 11th - Mexican Fiesta - Aunty Barb's Bakery
---
FBC Youth Sunday School
Our regular classes have begun. There are classes for both Senior High and Middle School aged youth. The Senior High class takes place before church at 9:30-10:15ish. The Middle School class happens during the service at the same as the other Junior Church classes. Both take place at the house next door to the church.