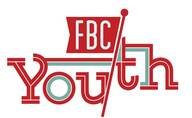 FBC Youth
At FBC Cranbrook it is our desire to engage with our youth in practices of spiritual formation through discipleship, relationships, Bible study and participation in church ministries.
Currently our youth ministry is geared towards youth in Grades 6 to 12.

FBC Youth Events
Progressive Pizza
Mark
Thursday, October 24th from 7-9pm
on your calendars. FBC Youth will be having a Progressive Pizza event. Meet at the FBC Church House!
Wyldlife Events
Wyldlife is for youth grades 6-9. They meet from 7-8:45pm at the FBC Church House. Below is a schedule of events taking place this fall.
Wednesday, October 2nd - Bigger & Better
Wednesday, October 16th - Area 51 Raid
Wednesday, October 30th - Halloween Hunt
Wednesday, November 13th - Murder Mystery
Wednesday, November 27th - Glow Hunt
Wednesday, December 11th - Christmas Party
For more information
contact Cranbrook's Young Life Area Director Ben Fraser
.
---
FBC Youth Sunday School
Our regular classes have begun. There are classes for both Senior High and Middle School aged youth. The Senior High class takes place before church at 9:30-10:15ish. The Middle School class happens during the service at the same as the other Junior Church classes. Both take place at the house next door to the church.