Kevin Ewaskow Pastor of Spiritual Formation
Our Lead Pastor Kevin Ewaskow grew up here in Cranbrook. He spent eight years in Calgary after college and came to serve in pastoral ministry at First Baptist Church back in 2006. Kevin has a real heart for seeing people of all ages become aware and transformed by God; through listening to His voice, engaging practices and celebrating God's goodness. He completed his Masters in Spiritual Formation through Carey Theological College in 2014 and was ordained in 2015. He is passionate about hockey chaplaincy with the Cranbrook bucks. He is a hack golfer and poet, loves mountain biking and paddle boarding, making "dad jokes" and cooking . . . but most of all enjoys spending time with his wonderful family; his wife Natasha and their 3 daughters.
​
kevin@fbccranbrook.org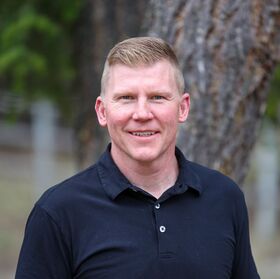 ---
Aaron Hansen Pastor of Mission, Outreach and Youth
Aaron Hansen is our Pastor of Mission, Outreach and Youth. Aaron has a passion for connecting the people of God with their callings to be salt and light in the world through their unique giftings. "I see these three facets of my role at FBC to be connected with the development of people into the image of Christ." Aaron has been attending FBC since 2002, and has recently completed his Master of Divinity degree through Carey Theological College. He has an awesome family that continually reminds him of the goodness of God in his life.
aaronh@fbccranbrook.org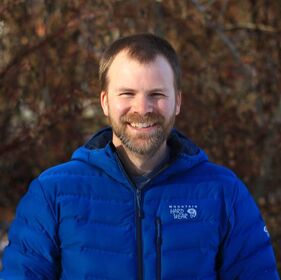 ---
Matthew Kidd Worship Coordinator
A life long camp kid, Matthew became interested in leading worship as a teenager and did so in many volunteer and work capacities at his home church in Pincher Creek, Mill Creek Camp, Prairie College, The Canopy (Edmonton) and Keats Camps, before moving to Cranbrook in 2008. He was hired on as our Worship Coordinator in 2012. Matthew is married to Alison, and they have two wonderful boys together.
matthew@fbccranbrook.org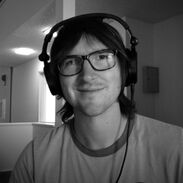 ---
Natasha Perich Office Administrator
Natasha was excited to join the FBC staff in the fall of 2020. She has a passion for people and a burning desire to participate with Christ in bringing his will of reconciliation, redemption, and life to the full. After completing a diploma and multiple certificates at Columbia Bible College in Abbotsford, BC, Natasha moved to Cranbrook from the coast in 2019 with her husband James with the intention of pursuing a life centered around Jesus. She brings a hospitable nature and a definite excitement to the FBC community, and she would be delighted to get to know you!
office@fbccranbrook.org